I was asked a question in a job interview, 'If you could live in a video game, what would it be and why?' This really made me think for a long time, theres so much choice and so many games that anyone would love to live in. Here's an insight to some of my thought process.
My original thoughts turned straight to the obvious, Call of Duty, Halo, GTA, the big shooters that are generally the most popular. However, when you think further into the question, it says live in, not live the life of the main character, so in Halo you would be getting attacked by the Covenant and the flood and live in a constant state of fear. Even if you were a marine your chances of survival are pretty slim! As Halo proves, Marines are killed more than they live.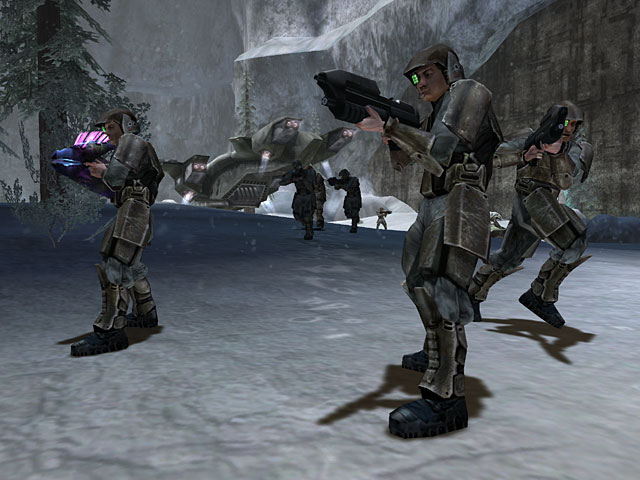 So what would be the better options for a video game to live in? My better thinking turned me towards simulator games and racing games. I thought about Roller Coaster Tycoon, running around a theme park that I designed myself would be great… most of the time, but we've all gotten bored playing Roller Coaster Tycoon and decided the best course of action is to make a ridiculous roller coaster that will likely end in deaths, not good! Most simulator games end up being like a hard job, I.E. Farm Simulator, or have such little change that life would become boring, like Surgeon Simulator.
The game I did settle on is quite a good one, in my opinion. I looked back to some of the older games, back from the N64. I chose Super Mario 64, the reason? Because there's the Home land of the castle, that's a nice place to be around. After that though, there's a bunch of other worlds you can jump through some of them are a bit… full of lava, others are wonderful water worlds to explore with pirate ships and nice music. No day would be the same, its not somewhere you could die at any moment and there's lots of different things to do.
What would you choose as a game to live in? Would you like to experience warfare? Or would you rather go into a game that's a bit nicer with less chance of death?
Thanks for reading
Stay awesome
Please like follow and share!
Twitter: @booboothy
Facebook: Boo Tube
Check out www.thealicejones.com too for well being, beauty and fashion blogs!
Previous Blog: Call of Duty Black Ops 3